Supporting a Caregiver and Why It's Important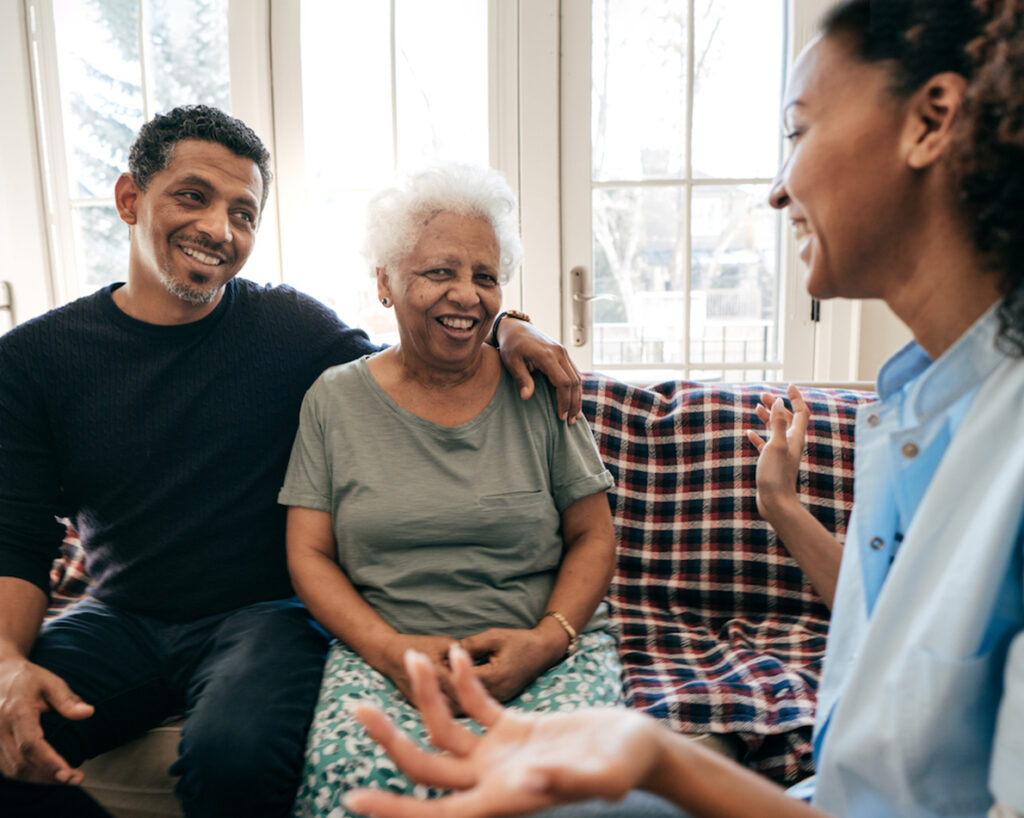 Primary caregivers dedicate much of their time and energy to providing care in various activities. It is an all-encompassing role that requires time and attention.
Family caregivers often focus on the physical, the mental and emotional well-being of those they care for without leaving room to prioritize themselves. Incorporating the assistance of attended care or a Personal Support Worker can help to relieve a great deal of stress and provide knowledge to these compassionate individuals.
The focus of this blog is to spread awareness that primary caregivers who support care recipients with chronic illnesses, chronic health problems and disabilities require care and support too.
Senior Care
Most individuals view senior primary caregivers as family members who assist with daily living activities without capturing the complexity and stressfulness of the responsibilities. For example, helping with feeding does not describe the refusal of meals and assisting with hygiene practices does not capture the bathing and dressing of a confused and resistant person. Furthermore, being alert to the early signs and symptoms of emergency declines in health and medication side effects is highly stressful, especially when the caregiver has little to no healthcare training.
Turing to trained support services provides the primary caregiver time for themselves while allowing the loved one to receive the best-personalized care they deserve. At Transitions Rehabilitation + Healthcare, our staff members are trained to work with medical technology used for in-home care, medical and nursing procedures that ensure the management of personal care, as well as trained procedures for dementia and Alzheimer's clients. We're here to answer the tough questions and provide tools and resources so primary caregivers can feel less overwhelmed and be better equipped to continue caregiving.
Rehabilitation Care
Rehabilitation care is a more hands-on and emotionally demanding primary care role. Family caregivers usually perform tasks that are more specific than activities of daily living and require specialized solutions to help their loved one reach optimal cognitive levels and social functioning when experiencing life with a traumatic brain injury.
This type of care requires consistency in appointments, daily learning and skill building. Our specialists at TransitionsRH can provide support with attention and concentration, memory, safety and judgement, goal setting, problem-solving and reasoning skills, and scheduling and time management. We understand the family's role in treatment, so we work closely with an all-encompassing approach, highlighting that each client is unique, so their treatment plan must align with them. We're here to help at any rehabilitation stage and provide support services for the client and family.
Caregiver Burnout
While caring for a loved one can be very rewarding, as previously noted, it is also an intense and long-lasting role where caregivers rarely receive adequate preparation and training. As a result, not getting the help they need and pushing their physical, emotional and financial limits, caregiver burnout can occur.
Caregiver burnout is a state of total exhaustion where both the caregiver and the person being cared for suffer. That is why it is a necessity that caregivers take care of themselves; cultivating their well-being is just as important as ensuring the family member takes their medication on time.
Transitions Rehabilitation + Healthcare provides solutions to this everyday caregiver reality. Primary caregivers can learn tools from our trained professionals to better understand the situation at hand, as well as coping mechanisms for the cared-for person. Our team members work with primary caregivers to consider their strengths and weaknesses, share responsibilities and create realistic and helpful plans. This allows for peace of mind when the caregiver is taking time away and provides space for prioritizing self-care.
Conclusion
It is no surprise that caregivers need care too. People can't help others until they help themselves.
At Transitions Rehabilitation + Healthcare, our specialized team provides turnkey support and personalized care so caregivers can take the breaks they need while feeling confident that their loved one is receiving the support they require.
For more information on our services and how we can support a primary caregiver, call us at 613-808-3442 or email us at info@transitionsrh.ca.