COVID-19 Workplace Screening and Monitoring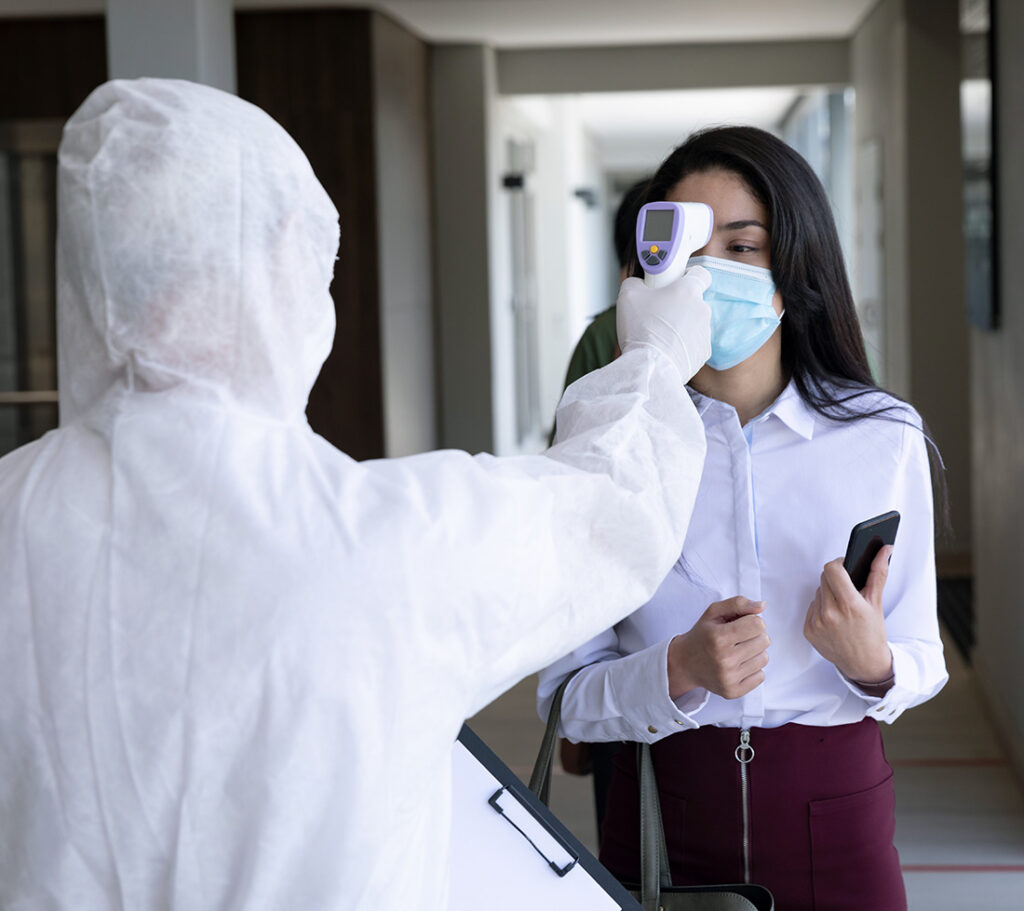 We provide screening services for groups and organizations of all kinds, including government agencies, corporate offices, institutions, private events, construction sites and hospitality operations. We offer a comprehensive risk management program to mitigate potential risk, exposure and/or liability.
Our expansive list of services includes:
Risk management (including oversight and implementation)

Staff screenings

On-site nurses and support workers

Thermal imaging and digital non-touch thermometers

Rapid testing

Resource supplier recommendations (for masks, barriers, social distancing stickers, etc.)
 To learn more about our screening services, check out our downloadable resources below:
COVID-19 Health Screening Proposal
Basic Proposal for Businesses
Have questions or want to book an appointment?
Contact us for a consultation or schedule an appointment by clicking the button below.
Book an Appointment