You're Ready For Winter, Is Your Home?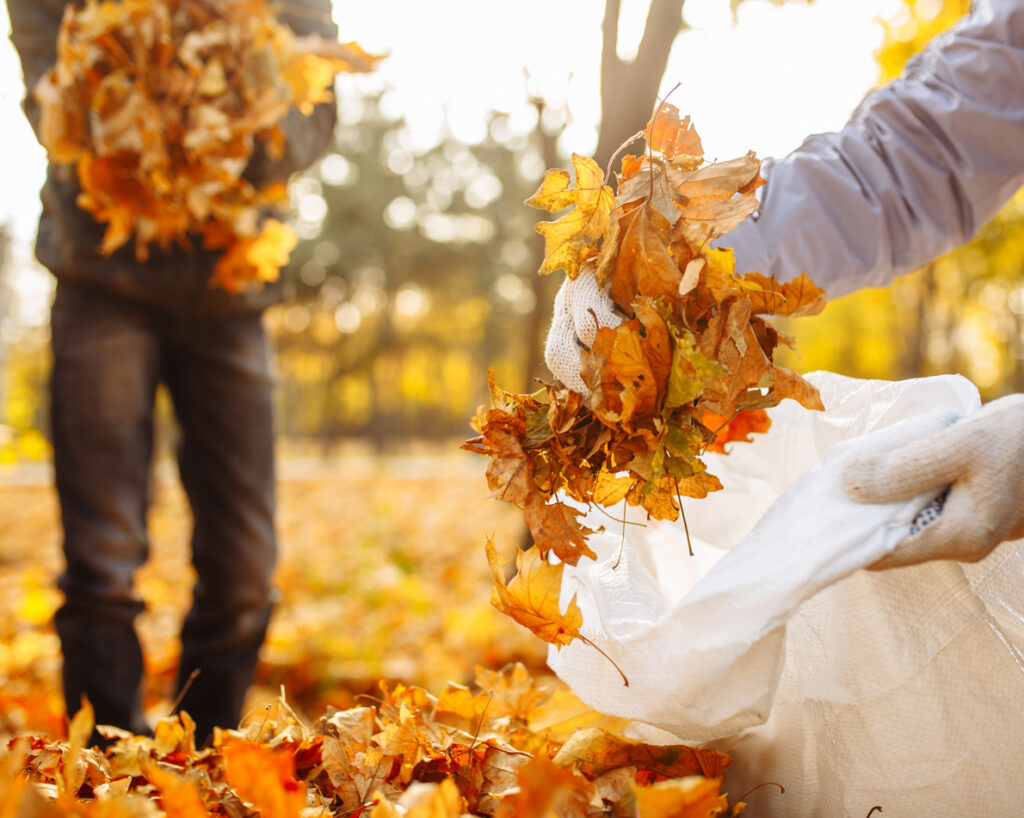 It's officially FALL in the Ottawa Valley. The good news is…Ottawa is the most beautiful place to live during these months.
It's no wonder people flock to the Gatineau Hills by the thousands, the leaves are gorgeous and the whole city is shrouded in glorious colour. The bad news is…Winter is coming and there is a lot to do around the house to get it ready before the first flake. We've compiled a list of tasks to help "Winterize" your home.
Rake up leaves or mulch them. A thick layer of leaves can invite pests and cause serious problems like snow mould or brown patches. It can also stop air flow from getting down to the root system and keep new grass blades from emerging in Spring. You mulch the very last layer of leaves if it's not too thick.
Cut back plants in garden and pull the last of the weeds. Cutting back plants is not only aesthetically pleasing but your garden will grow better next year. It's a win, win.
Empty pots. There is no worse feeling than going out after the last thaw of the season and seeing your favourite pot cracked, chipped or broken. Even the toughest of pots will eventually surrender to our harsh climate. Leftover water in the soil will freeze fast and the trick is to empty the pots while the soil is still loose.
Turn off outside water at the main valve and shut down automatic watering systems. Leaving the outside water on can lead to frozen or ruptured pipes. The rule of thumb is to turn off outside water when the temperature dips below 4 degrees at night. Make sure you also remove any hoses or attachments on the faucet. If you have a company that maintains a sprinkler system, now would be a good time to call them to have it put to bed for the season.
Change batteries in Smoke detectors, carbon monoxide detectors and fireplace remotes. Safety first. We like to use the time change as a consistent reminder to also change batteries in appliances.
Check weather stripping on the base of doors. Drafts are the number one energy waster. Changing the stripping on the bottom of your door is easy, economical and will leave you feeling a little warmer.
Check calk around windows, doors and faucets. Re-calking does not have to be done every year, just check to make sure it's firmly in place and there are not loose pieces.
Schedule a chimney cleaning and order your wood for the winter if you have a wood burning fireplace. Clear out a spot where you can store your wood where it will stay relatively dry.
Change your filter in the furnace and cover your air conditioning unit. Now is the time for your furnace to shine and keep you toasty warm. Season changes are a great reminder to get a new filter.
De-clutter the yard and walking paths. Once the snow starts falling it can cover items and they are difficult to see. A misplaced pot or other item could lead to a trip of fall. Keep all walkways clear.
Schedule snow removal for laneway and walkways. Getting out and clearing snow can be great exercise and time to get fresh air. However, not everyone has the mobility and some areas can be quite large. Scheduling services in advance can save you money as they often have early bird specials.
Follow these tasks every year and your home will thank you by looking and operating great, year after year.
If you don't have the time or mobility to winterize your home, we would love the pleasure of speaking with you about how we can help you get it done. Don't hesitate to call on us for all your home property needs.
~ The team at Transitions Rehabilitation And Health Care